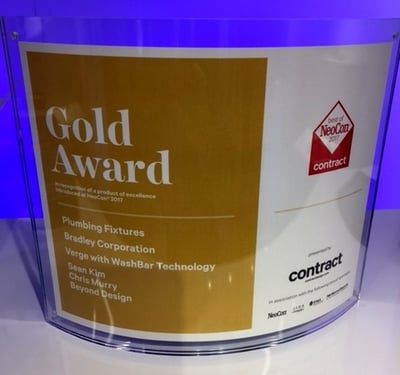 The Bradley Verge® with WashBar™ Technology has
received the NeoCon® Gold Award in Recognition
of a product of excellence introduced at NeoCon 2017.

The Gold Award is the Highest in
Category.
The winners of the 2017 Best of NeoCon Competition were announced
on Monday, June 12, during an awards breakfast hosted by
Contract at the Renaissance Hotel in Chicago. 
Ninety-six
awards were distributed in this year's competition of contract
furnishing products, including 10 Innovation Awards and a Best
of Competition Award.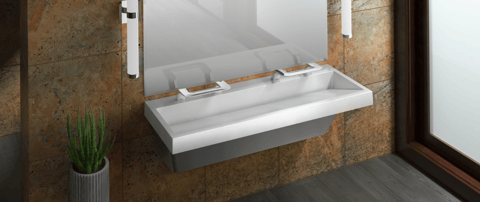 The Bradley Verge® Lavatory System with WashBar™
Technology has launched with its respective Revit Verge Model Library located in the
Bradley Revit Library. (1,000 Revit Families)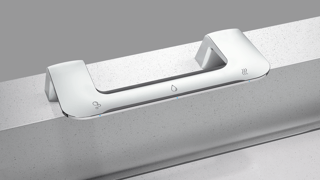 Bradley, the leaders in all-in-one technology, comes the
Verge® with exclusive WashBar™ technology.
The integrated design of the Verge basin in Evero® natural quartz material and clean +
rinse + dry functionality housed in the new single piece
WashBar create an attractive intuitive space for handwashing.
The Verge with the patented WashBar provides a completely
touchless handwashing experience in a sleek and engaging
design.
The product recognition of the 2017 NeoCon Gold Award for the
Verge with WashBar Technology is greatly appreciated.



…